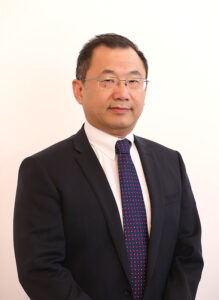 Qing Fang
CEO & General Director
Dr. Qing FANG was appointed President & CEO of Bankers Petroleum Albania in October 2020. He has over 30 years of experience in oil & gas industry, with a successful track record of managing oil companies and petroleum projects in China, USA, Australia, the Republic of Mongolia and the Republic of Indonesia.
Starting as a geologist, he worked in and managed exploration, reservoir evaluation, development planning, production management, drilling and completion operation, crude oil sales, oil & gas investment etc. for both onshore and offshore projects.
Before joining Bankers, he has been the leader of several international companies: President of Discovery Petroleum Company, President of Kailai Oil and Gas Holdings/General Manager of Pt Patrindo, Country Manager of Roc Oil (China) Company etc.
Mr. Fang holds a Ph.D. in Geosciences from the University of Texas at Austin, USA, an MS in Geology from Chinese Academy of Geological Science, and a BS in Geology from Nanjing University, China.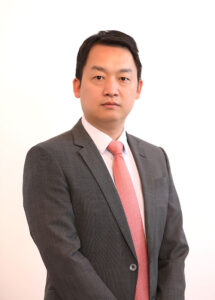 Runqi Wang
DGD, CFO
Mr. Wang joined Bankers Petroleum Albania Ltd. on February 25, 2021 in the capacity of CFO and Deputy General Director.
Mr. Wang holds a Master of Science in Commercial Marketing and Development Management from ESGCI Management School, France, and a Bachelor of Science from Southwest University of Finance and Economics, China. He has 18 years (including 13 years outside of China) of working experience in companies such as China National Oil and Gas Exploration and Development Corporation, Schlumberger, China National Logging Corporation and China Merchants Bank in China, Pakistan, Azerbaijan, Iran, Chad and USA. His areas of expertise include finance, investment, procurement, project acquisition, internal audit etc. in the energy sector with the understanding of international accounting standards.
Ke Xu
DGD, Legal & Special Projects
Dr. Ke XU has joined Bankers Petroleum Albania Ltd. on 22 April 2021 in the capacity of Deputy General Director covering Legal and Special Projects.
He has a broad legal practice that spans the oil and gas, financial services sectors, international arbitration and dispute resolution and on-going legal advice to multinational businesses.
Dr. Xu has 15 years of experience in petroleum projects world-wide and has assisted with international energy projects in Bangladesh, China, Kazakhstan, Russia and USA. Before joining Banker Petroleum Albania LTD, he worked with several multinational companies and law firms in Almaty, Beijing, Hong Kong, London, where he primarily worked on mergers and acquisitions, dispute resolution, corporate and investment matters.
Mr. Xu holds a PhD in Law from Lancaster University, England.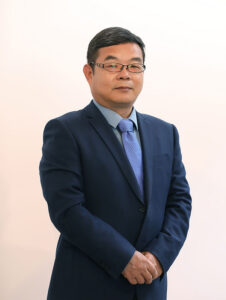 Luntao Chen
DGD, Exploration and Development
Mr. Chen is a professional geologist with more than 27 years of experience in the exploration and development of oil and gas properties. Before joining Bankers in June 2018 he held senior staff technical and asset manager positions with China National Petroleum Corporation developing onshore and offshore areas in China using flooding pattern & flood structure modification.
Through his professional positions he has managed to improve oil reservoir management, increase efficiency and modify digital oil reservoir engineering database.
He has a Master Degree in Exploration & Development of oil-gas field from Southwest Petroleum University. He holds also several honors and achievements such as Central Enterprise Labor model, SASAC; Professional Ethic Award of Xinjiang Autonomous Region, etc.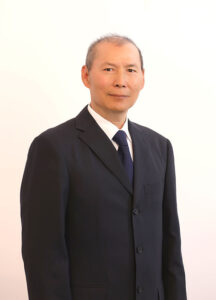 Shengbiao Li
DGD, Production and Operations
Mr. Li is a professional engineer with 33 years of experience in oil and gas production engineering and operations. He holds a Doctoral degree in Oil and Gas Exploitation Engineering with Southwest Petroleum University.
Before joining Bankers, Mr. Li was in the positions of Professorate Senior Engineer, General Director of No.2 Oil Production Plant and XinJiang Oil Production Plant as well as he served as deputy chief engineer of Henan Petroleum Branch of Sinopec. He has proven successes in managing oil field health and safety, oil and gas production and operation engineering, technology development and management.
Mr. Li also holds certificates of Registered Safety Engineer, Professional Manager Competency, Well Control and H2S Prevention.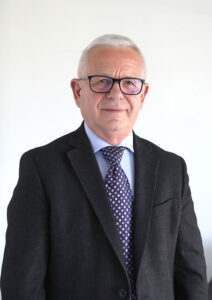 Kastriot Muskaj
DGD, Chief Compliance Officer
Mr.Muskaj joined Bankers in 2004, since the starting of the company's operations in Albania.
He is a professional geologist with more than 37 years of experience in the exploration and development of oil and gas in Albania. He has worked in Marinza oilfield from the starting of his career and with his professional skills has improved remarkably the performance of this important asset.
He has held different senior staff technical and asset manager positions in Bankers Petroleum Albania and from March 2019 he held the position of Operations Director. Through his career he has managed to improve the oilfield performance and increase efficiency
Since 2020, Mr.Muskaj holds the position of the Deputy General Director and Chief Compliance Officer.
He has a Master Degree in Petroleum Geology Branch of the University of Tirana.
Chris Thompson
DGD, Production and Operations
Mr.Thompson joined Bankers Petroleum Albania in June 2011 and he has held different management positions within the company. He is a very-well experienced heavy & light oil engineer and has a very deep expertise on the oil industry and technology.
Through his professional skills Mr.Thompson has helped the company grow and improve methods in oil production.
Before joining Bankers he worked as e production Engineer at Nexen company. He holds a degree in industrial Systems Engineering from the University of Regina.